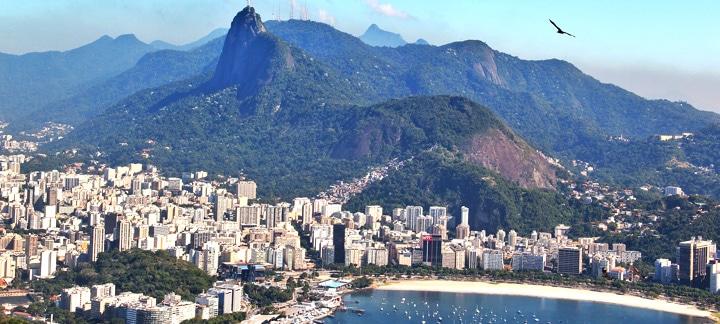 Brazil Wine Imports: 2017 Statistics, Trends and Top Importers

2

min read
Brazil's economy has been in turmoil for the last couple of years but despite the devaluation of the country's currency, wine imports not only remained steady, but also showed signs of growth. The reason behind this is the fact that Brazilians now consider wine an integral part of their culture.
Sign-up to discover how our platform can help you reach 33.000 wine importers from around the world.
The focus of the Brazilian wine importers on cheaper, more affordable wines, allowed them to maintain a small, but steady growth in volumes in 2016 and 2017, despite the chaotic state of the country's economy. Consumers were very sensible to price, so the success came in the lower segment of the market (29 USD per 9l).
Overall, wine volumes increased by 1 million 9l cases from 2015 to 2016.Most of the wine was purchased from supermarkets, which also act as the main importers of wine in many regions of the country.
In the first part of 2017 the increase in volume maintained the same trend, with a growth of almost 40%. Brazil's wine importers favoured wines from Chile, Portugal, Spain, Uruguay and the United States.
Red wines continue to dominate, with an almost 80% share of imports. Whites are slowly growing, but are still below 20%, while rose (which shows a major global growth) only reaches a bit over 2% of total imports.
Unfortunately not all the sectors of the beverage market experienced positive results in these rather difficult years. In the high price segment things look rather bleak – the champagne market for example saw an almost 50% overall decrease in value.
Top Importers
As mentioned earlier, some of the country's large retail chains are also some of the main importers in Brazil, but the online players are also slowly gaining market recognition.
Some of Brazil's top wine importers: Grupo Pao de Acucar, VCT Brasil, Casa Flora, Interfood, Grupo Zaffari, Walmart, Casa Flora, Licinio Dias, Mistral.
For an extended list of Brazilian wine importers you can purchase the up to date BestWineImporters database.