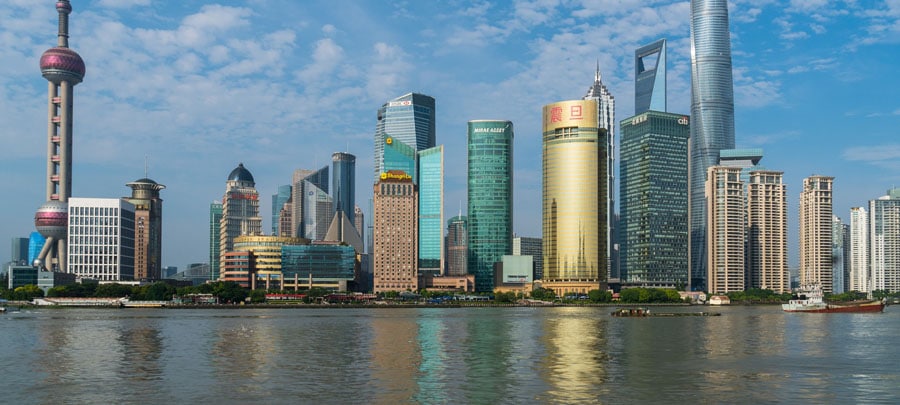 Chinese Wine Importers and Wine Import Trends 2020

4

min read
China continues to cement its booming position in the wine industry, as its thirst for wine is outrunning the rest of the world. Its position in the global alcoholic beverage market is becoming more outstanding as the nation`s wine consumption is forecasted to increase by over one third to $23 billion during the following five years.
Sign-up to discover how our platform can help you reach 33.000 wine importers from around the world.
CHINESE WINE SCENE
Chinese wine consumption beliefs and practices have been considerably influenced by global tendencies. Once a trend, drinking on occasions morphed into an upgraded concept of gift-giving and personal tasting as Chinese wine enthusiasts moved towards a luxury-oriented life.
As the wine production in China is insufficient, and the preference remains with imported wine, Chinese wine importers have the opportunity to seek to extend their higher-value alcoholic drinks and to cooperate with quality, foreign brands, and suppliers.
Based on the brand, label, and bottle shape, the best-known varieties of wine for Chinese consumers are Cabernet Sauvignon, Pinot Noir, Merlot, Syrah, and Chardonnay. Fruity wines, aromatic white wines, and sparkling wines show big growth potential.
BUYING BEHAVIOUR ACCORDING TO CONSUMER MINDSET
Consumption profiles and buying behavior varies remarkably by age:
Young "casuals" aged 20-30, experiment with new products on festive and friendly occasions.
"Health enthusiasts" in their 30-40s, belong to the middle or upper classes and explore variants of wine, especially red, for its medicinal benefits.
Consumers above 45 years of age are "connoisseurs" and "prestige-seekers" who equate high price with quality. Although traditionalists in their approach, in the modern days, they continue to spend big but explore more often.
WINE TRADE CLIMATE
Consumers' keen appetite to enjoy a broad range of foreign labels of distinct prices and locations have made China the primary target for global wine traders and producers.
Chinese wine importers and distributors have been presented with an immense opportunity for expansion as the new consumer base of younger demographic remain faithful to wines of better status, quality, and flavor. Recent market growth stems from the shift to the openness of trying new varieties, aided by the trend of fast-developing e-commerce that is expected to open up new opportunities in the Chinese sector.
CHINA`S MAIN WINE IMPORTS
Although annual per capita wine sales and consumption remain low compared to other countries, China relies heavily on wine imports due to its fast increasing demand.
Among the top ten importers, Australia has now beat France to become the number one go-to source of imported wines into China during the first six months of this year.
Germany and South Africa saw double-digit growth, both in volume and value, while Chile had a solid growth momentum due to its competitive prices and Free Trade Agreement.
Other notable wine suppliers come from Italy, Spain, the USA, New Zealand, and Argentina.
LOW ALCOHOL – HEALTHY TREND POTENTIAL
Chinese consumers understand the health benefits of wine and that this product is excellent to pair with food. Alcohol consumption shows changing, consequently, the demand for healthier products with low alcohol percentage is a trend that conveys a clear message to the wine and beer industry, to innovate new alcohol products within the market.
MARKET OPENNESS
To connect customers with importers, wine tasting events, winery tours, and various wine showrooms, and shops are widely spread across the country. Tang Jiu Hui is a favorite and successful wine show, attended by the most extravagant wine operators, such as wholesalers, producers, importers, and distributors.
Pairing wine with Chinese cuisine has also become a trend, with food and wine tasting gatherings held by restaurants and hotels. As a result, public as well as private training institutions began to enrich their wine appreciation courses and develop workforce training programs.
Given the size of the country`s market with a population of 1.42 billion and its growing middle class, China is expected to overtake France as the second-largest wine market by 2023.
WINE IMPORTERS IN CHINA
90+ Wines
Address: Phoenix Road 32-165, Níngboshì
Phone: +86 20 3693 2329
Website: www.90plus-wines.com
Asc Fine Wines
Address: 17f, Bm Intercontinental Business Center, No. 100, Yutong Road, Shanghaishì
Phone: +86 21 6056 1999
Website: www.asc-wines.com
East Meets West Fine Wines
Address: Room 202, Man Po International Business Center, No. 664 Xin Hua Rd, Changning District, Shanghaishì
Phone: +86 400 851 9567
Website: www.emw-wines.com
Producers interested to contact top Chinese wine importers can find a database that also includes distributors and retailers here.